If this is a return visit, please reload to see
latest additions.

Homeric Hymns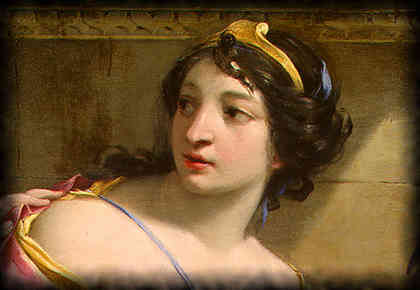 TO ATHENE
Of Pallas Athene, guardian of the city, I begin to sing. Dread is she, and with Ares she loves deeds of war, the sack of cities and the shouting and the battle. It is she who saves the people as they go out to war and come back.

Hail, goddess, and give us good fortune with happiness!



Back






updated July 31, 2005

All contents on this site are ©2003-2007
Piece above, Detail from Calliope and Urania by Simon Vouet, 1634,

Sets ©2005 & ever after by/to webmistress made exclusively for Guarding the Cauldron, and her partner sites. Please do not snag.