If this is a return visit, please reload to see
latest additions.

Homeric Hymns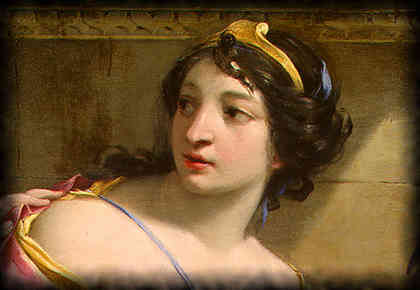 TO DEMETER
I begin to sing of rich-haired Demeter,
awful goddess,
of her and of her daughter lovely Persephone.
Hail, goddess! Keep this city safe, and govern my song.

*~*~*~*


Back






updated July 31, 2005

All contents on this site are ©2003-2007
Piece above, Detail from Calliope and Urania by Simon Vouet, 1634,

Sets ©2005 & ever after by/to webmistress and made exclusively for Guarding the Cauldron, and her partner sites. Please do not snag.