If this is a return visit, please reload to see
latest additions.

Homeric Hymns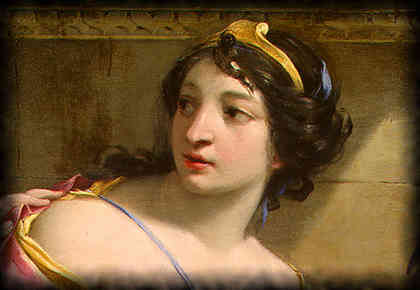 Written by Hesoid in the 7th Century BC, and styled after the writings of Homer, these little bits of poetry are lovely invocations to the Greek Gods. There are far too many to be posted here; what we have here, however, should whet your whistle for the others. :) Enjoy!

To Aphrodite

To Ares

To Artemis (1)

To Artemis (2)

To Asclepius

To Athene

To Demeter

To Dionysus (1)

New! To Poseidon

More to come...

~*~*~*


some texts from The Online Medieval-Classical Library

Back






updated September 20, 2005

All contents on this site are ©2003-2007
Piece above, Detail from Calliope and Urania by Simon Vouet, 1634,

Sets ©2005 & ever after by/to webmistress and made exclusively for Guarding the Cauldron, and her partner sites. Please do not snag.